Dixie Fire Rages in California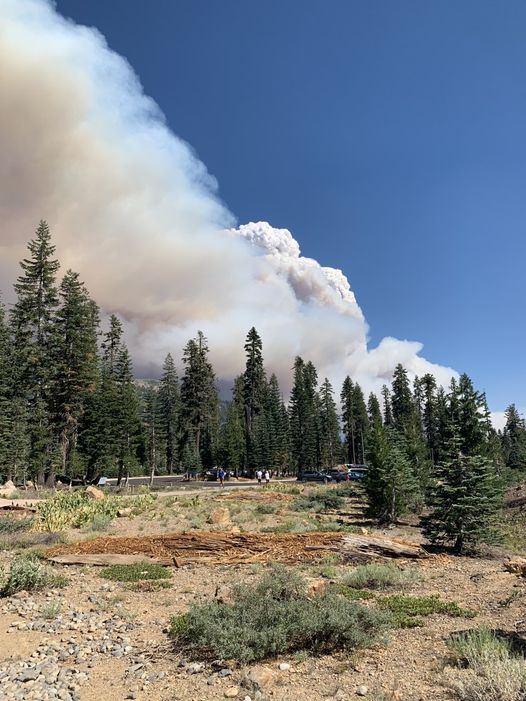 The Dixie Fire in northern California is now the state's second largest wildfire in recorded history. The Austin Fire Complex (of August 2020) is the only larger fire, burning over 1 million acres.
According to officials, the Dixie Fire is about 724 square miles and is around a quarter contained. The area the fire has burned is more than twice the size of New York City.
No deaths have been attributed to the fire thus far, but five people are reported missing as of this weekend.
A reported 14,000 structures are at risk from the Dixie Fire. 400 structures have already been destroyed. The downtown area of a historic gold rush town, Greenville, was incinerated.
While the cause of this fire remains under investigation, Pacific Gas & Electric states the fire may have started when a tree fell on one of their power lines. A federal judge has given the company until August 16 to provide details on the equipment and vegetation in the area the fire started.
*Image: Dixie Fire smoke plume from the Kohm Yah-mah-nee Visitor Center at Lassen Volcanic National Park. The Park's 91 year old fire lookout was destroyed by the Dixie Fire a few days after this photo was taken.*