Gulf Coast Flooding Concerns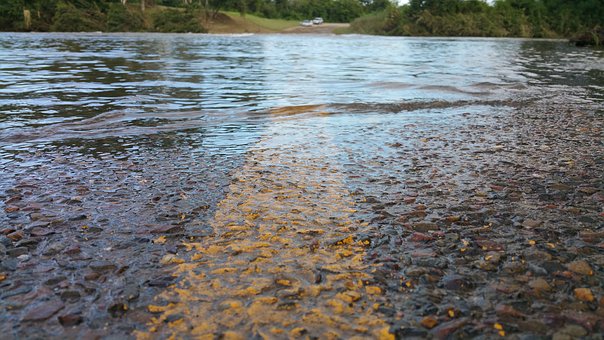 Heavy rainfall led to flash flooding and record-breaking rain totals in parts of Alabama yesterday, with some cities reporting water rescues.
Metro Birmingham reported over 7″ of rainfall on Tuesday. A Flash Flood Emergency was in effect for the city around dinner time after nearly 5″ of rain had fallen. Street flooding had been reported across the area.
The Homewood Fire Department had to rescue people and pets from a flooded apartment complex after urging residents to evacuate due to dangerous, life-threatening flooding occurring around the structure.
More rain is expected today. Many schools and businesses have altered their schedules or opted to go virtual due to continued flooding concerns.
Far southern Mississippi and Alabama and the extreme western parts of the Florida panhandle are in the highest risk area today for flash flooding. Farther west, metro New Orleans is expected to pick up another 1-3″ of rain today, so flash flooding will be possible there as well. Flash flood watches and warnings are already in place along the Gulf Coast from Louisiana to the Florida panhandle.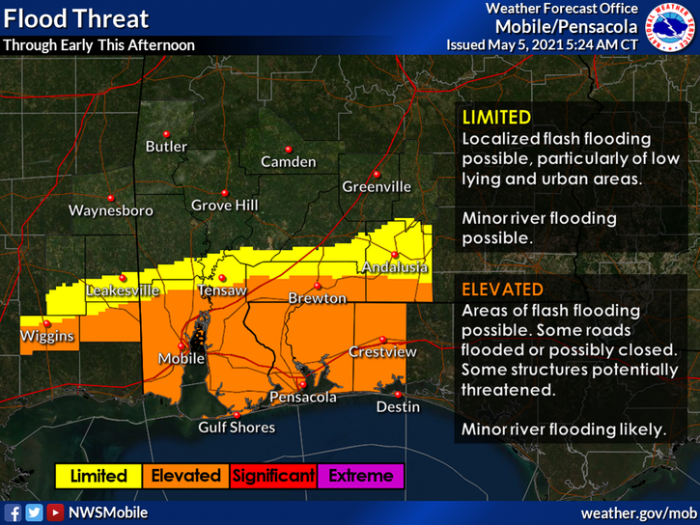 Consequently, the rip current risk will remain high in these coastal areas through Thursday. Swimming is not recommended from Dauphin Island, AL to Destin, FL.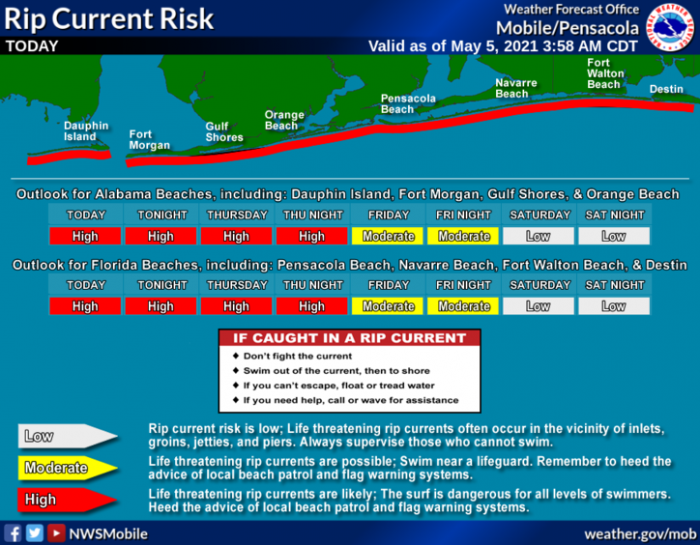 Conditions are expected to begin improving along the Gulf tomorrow as rain chances move out of the area.