Multi Day Severe Threat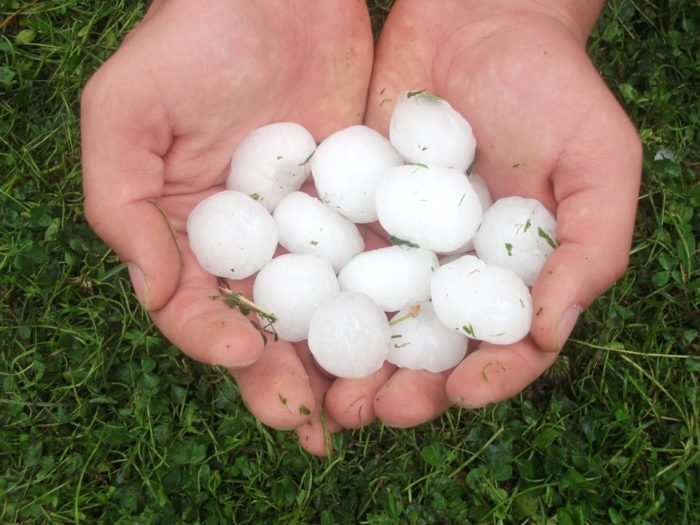 Severe weather will be possible over parts of the Southern Plains and Southern Mississippi River Valley over the coming days.
Friday features a Slight Risk over parts of the Texas panhandle and into far southwestern Oklahoma. This includes Lubbock. Hail and damaging winds are the primary concerns.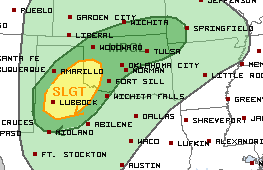 A more expansive Slight Risk area is in effect on Saturday. This stretches from far south Kansas into central Texas. The risk area includes Oklahoma City and Norman, OK and Abilene and Wichita Falls, TX. Again, hail and strong winds will be the primary threats.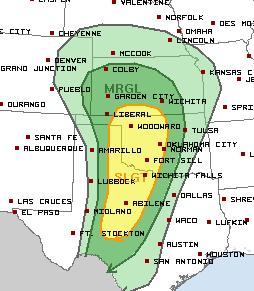 A severe weather threat also exists on Sunday a bit further to the east of the previous two days' outlooks. This area of concern includes Springfield, MO, Tulsa, OK, Dallas and Lufkin, TX, Little Rock, AR and Shreveport, LA.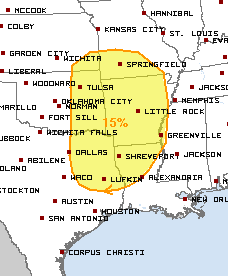 Follow us on Twitter for the latest.