Deadly Winter Weather Continues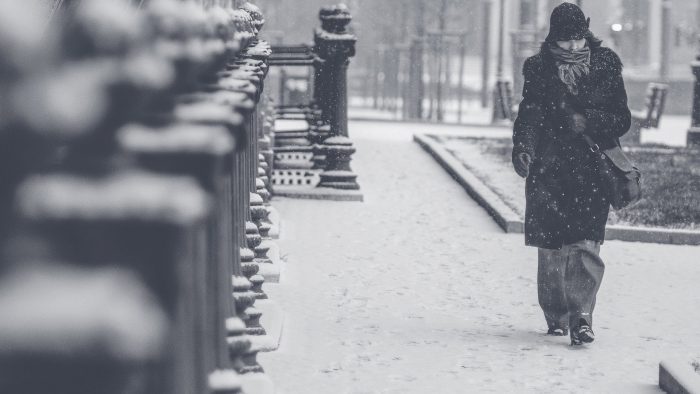 A dangerous winter storm moving across the country led to numerous deaths Monday.
A woman and a young girl died from carbon monoxide poisoning in Houston, TX. A car had been running in an attached garage. Two men in the home were hospitalized. In Fort Worth, TX, two people were reported in critical condition and one in serious condition from suspected carbon monoxide poisoning. Also in Texas, a 78 year old man reportedly fell on his lawn and couldn't get up. He died after being exposed to the very cold temperatures for hours.
Rolling blackouts will continue today in much of Texas as the state struggles to supply power. The combination of the winter storm and extreme cold temperatures has strained utilities to the breaking point. Millions of households are reportedly without power today in Texas. Power isn't expected to be restored in most areas until tomorrow.
In Kentucky, at least five people died in weather-related traffic accidents. In Tennessee, two people have reportedly died as a result of the winter weather. Unconfirmed reports indicate one of the deaths was a young boy who fell through thin ice.
In North Carolina, a tornado in Brunswick County is being blamed on three deaths and at least 10 injuries. The tornado hit the Ocean Ridge Plantation area just before midnight on Monday. Tornadoes were also reported in Georgia and Florida.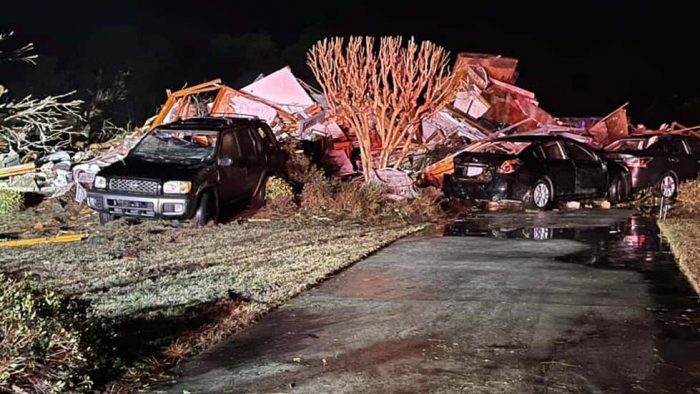 Tornado Damage in Brunswick County, NC. Photo via Brunswick County Sheriff's Office.
Temperatures will remain below normal for most of this week, but a slow warming trend will start today. Temperatures should improve in most locations by late week. However, parts of the Southern Plains and Ohio Valley will get even more wintry weather today through Thursday. Impacts aren't expected to be as severe as they were with the storm system that impacted those areas Sunday and Monday.