Eta to Bring Dangerous Conditions to Central America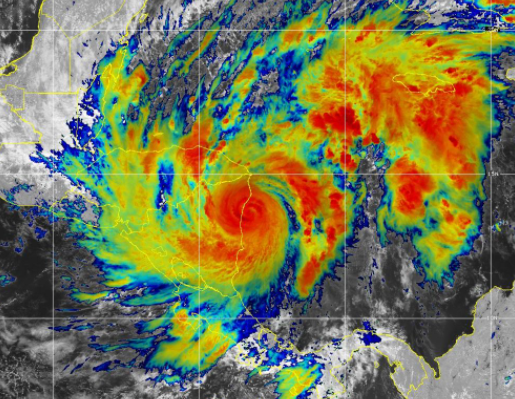 Extremely dangerous Hurricane Eta will bring life-threatening conditions to parts of Central America today. Eta is just moving onshore of the coast of northeastern Nicaragua Tuesday morning. The very strong Category 4 hurricane currently has winds around 145 mph.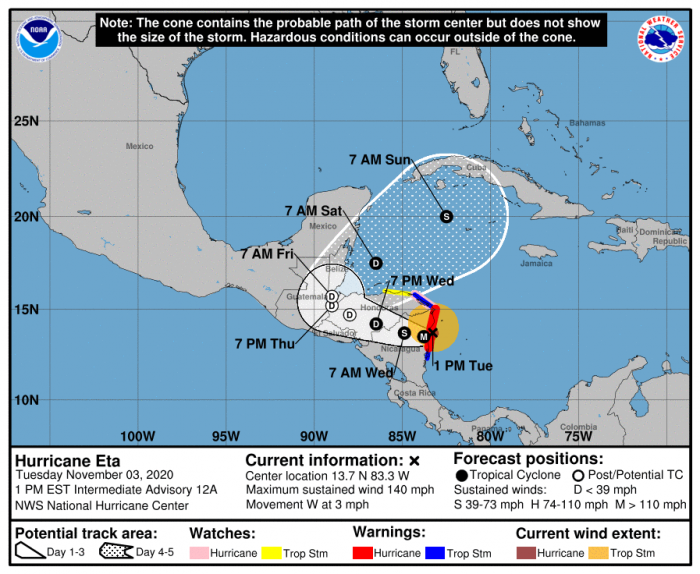 Catastrophic wind damage is expected where Eta's eyewall moves onshore. Flooding rains are likely. Much of Nicaragua and Honduras could get 15-25 inches of rain with isolated amounts up to 35 inches. Eastern Guatemala and Belize could see 10-20 inches of rain with isolated amounts up to 25 inches.
This heavy rainfall will lead to catastrophic and life-threatening flash flooding. Landslides are also likely in the higher terrain of Central America.
The coast of Nicaragua will see life-threatening storm surge of 14-21 feet. Large and destructive waves, as well as dangerous surf and rip currents, are also expected along the coast.