Early Season Snow Could Break MN Records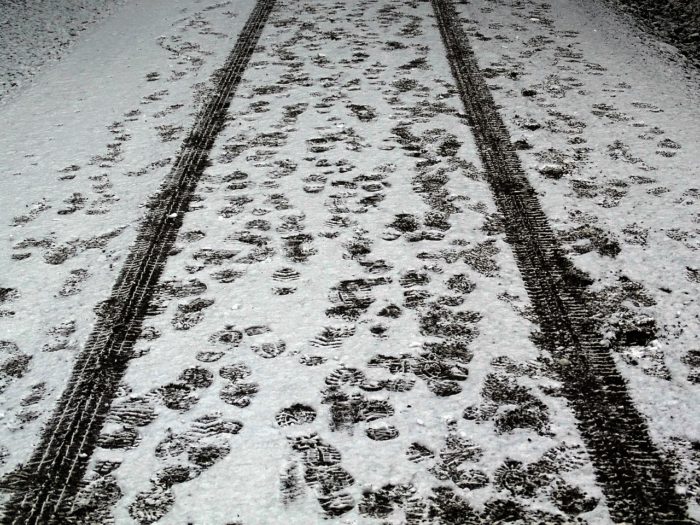 The first accumulating snow of the season is falling today across much of Minnesota. Snow is expected to fall heavy at times, with thundersnow possible!
The first snowstorm of the season is expected to bring high snow totals, especially for mid-October. The Twin Cities metro is under a Winter Storm Warning with 3-6″ forecast. Some localized higher amounts are very possible.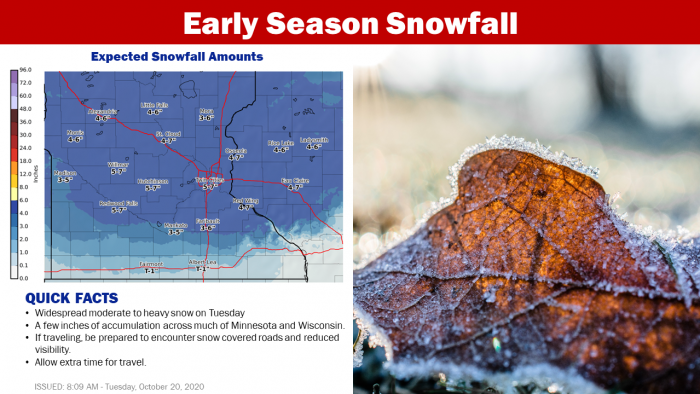 Today's snowfall could break records across the state. Here's a list of the earliest 3″+ snowfalls in the Twin Cities on record:
– October 20, 1916: 3″
– October 29, 1905: 5.5″
– October 31, 1991: 8.2″ (Halloween Blizzard)
– November 1, 1941: 3.6″
– November 2, 1992: 5.3″
– November 3, 1951: 4.2″
– November 5, 1959: 4.2″