Delta Rapidly Strengthens to Hurricane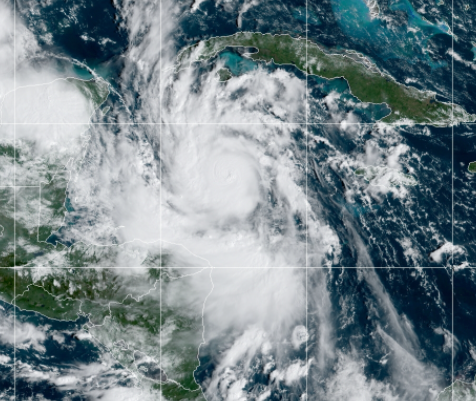 UPDATE 10/6 11:21 AM ET —
Delta is now a CATEGORY 4 HURRICANE with maximum winds around 130 mph!
PREVIOUS —
Delta rapidly strengthened yesterday into a Hurricane.
Reports from Tuesday morning from a NOAA Hurricane Hunter aircraft indicate that Delta is now a MAJOR Category 3 hurricane. Maximum winds are around 115 mph.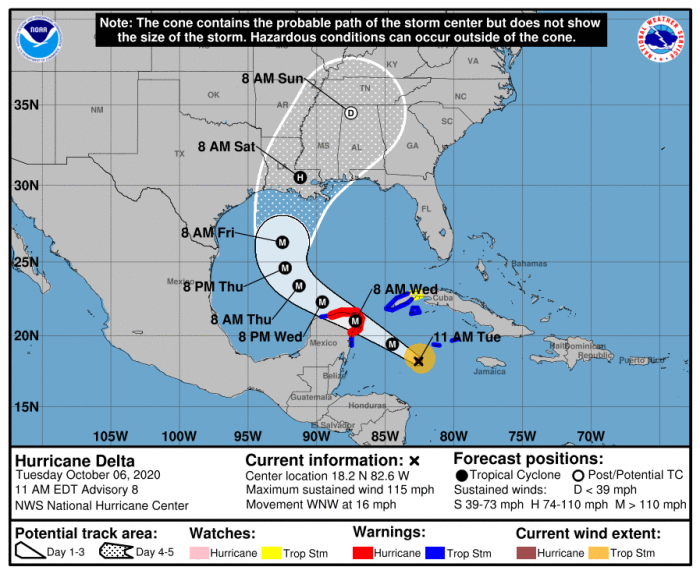 Extremely dangerous hurricane conditions, including storm surge, strong winds, and localized flooding are expected along Mexico's northeastern Yucatan Peninsula today.
Delta is expected to strengthen further. Interests along the U.S. Gulf Coast need to very carefully monitor Delta's progression over the next few days.