Hurricane Laura Leaves Destruction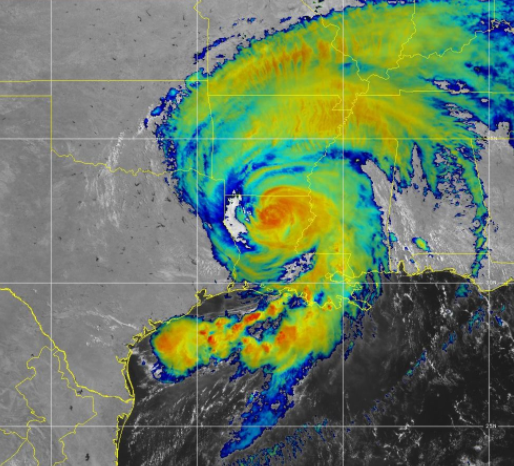 Hurricane Laura made landfall as a Category 4 storm early Thursday morning near Cameron, Louisiana.
Lake Charles, LA has reportedly been hit especially hard. At 1:32 AM, a wind gust of 133 mph was recorded there. Video from our storm chasers show windows blown out of sky scrapers, roofs peeled off buildings, and a communications tower toppled.
Lake Charles, Louisiana – A majority of the windows are blown out of the Capital One Tower. via @johnhumphress #Laura pic.twitter.com/5CIt5bTO8L

— SevereStudios (@severestudios) August 27, 2020
Large communication tower collapsed in Lake Charles, LA during Hurricane #Laura
– @johnhumphress pic.twitter.com/XxMDLiBcWU

— SevereStudios (@severestudios) August 27, 2020
Around 11 AM Thursday, there were reports of a large chemical fire off I-10 in Westlake, LA near Lake Charles. Governor John Bel Edwards has issued a Shelter-in-Place order. Residents in this area are urged to close all windows and doors and turn off their air conditioning units.
Follow us on Twitter for the very latest updates from areas impacted by Hurricane Laura.