Moderate Risk Today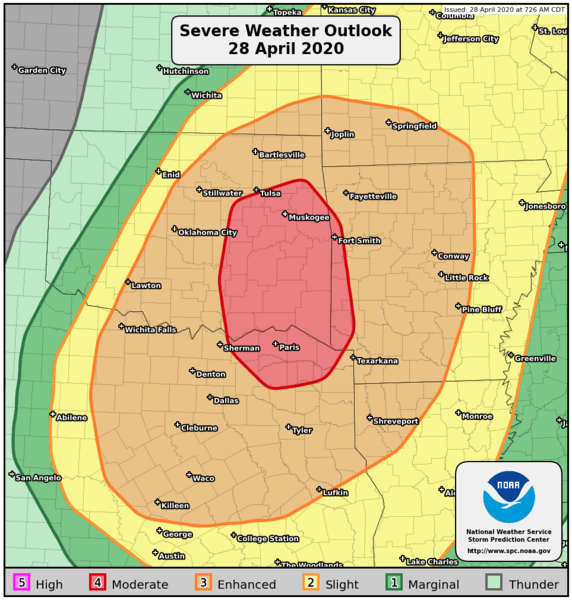 There is a Moderate Risk for severe weather today in parts of the Southern Plains and the Ozarks. This includes Broken Arrow and Muskogee, OK, Fort Smith and Van Buren, AR, and Paris, TX.
All modes of severe weather will be possible. This includes a few tornadoes, hurricane force winds, and hail up to baseball size.
An Enhanced Risk encircles today's Moderate Risk and includes much of the Southern Plains. In this area, damaging wind gusts and large hail will be the primary threats. A few tornadoes will also be possible.
Follow us on Twitter for the very latest.