Oscar Meanders East of Bermuda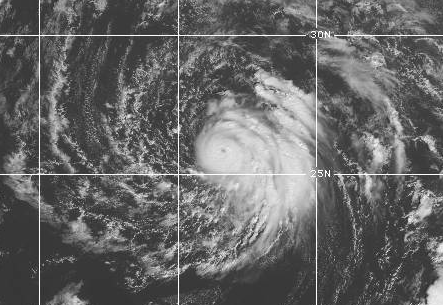 Hurricane Oscar will continue to slowly meander in the Atlantic Ocean this week. The category 1 storm will stay to the east of Bermuda. Oscar poses no risks to land.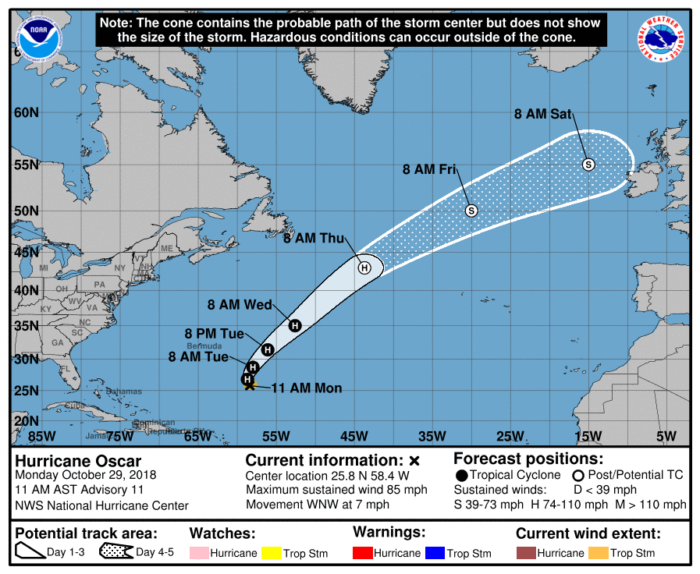 Oscar is moving slowly toward the northwest today around 7 mph. Maximum winds are around 85 mph. A turn towards the north-northeast is expected on Tuesday, along with an increase in forward speed.
Some strengthening is possible through tomorrow. After that, Oscar is expected to weaken as it moves farther north across the open Atlantic.