Willa to Make Landfall Tonight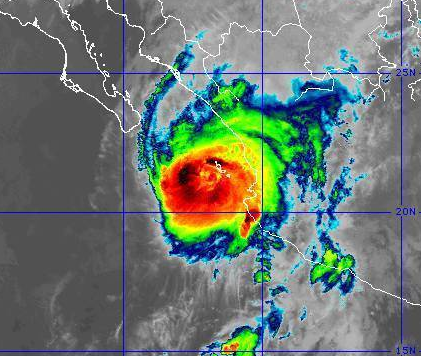 Willa, a category 4 hurricane, will make landfall along Mexico's Pacific coast tonight. This dangerous storm will pass over Las Islas Marias this morning.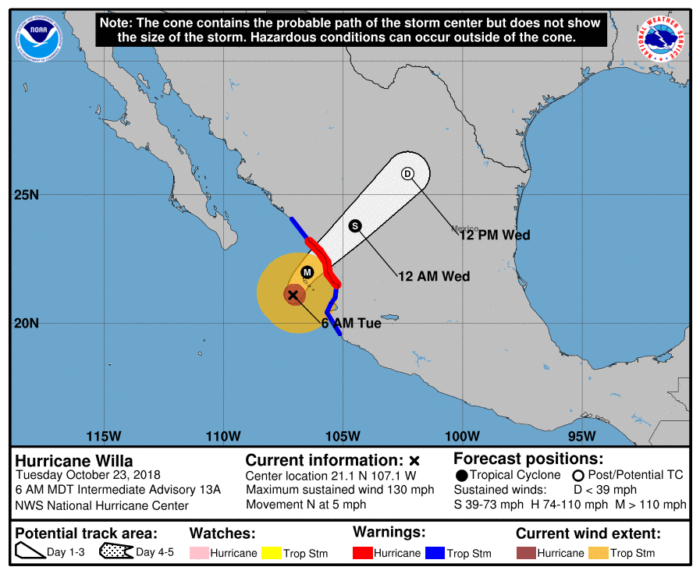 Willa currently has maximum winds of 130 mph. Although some weakening is expected today, Willa will remain a dangerous hurricane.
Willa will create a dangerous storm surge along Mexico's coast. In addition, heavy rainfall of 6-12″ will cause flash flooding and mudslides. Tropical storm force winds will begin spreading across Mexico's coastline today. Hurricane force winds will arrive later today and tonight.
After making landfall, Willa will bring heavy rains to inland Mexico and eventually parts of the south central United States. Areas in southern Texas and Louisiana could pick up nearly 3″ of rain in the coming days.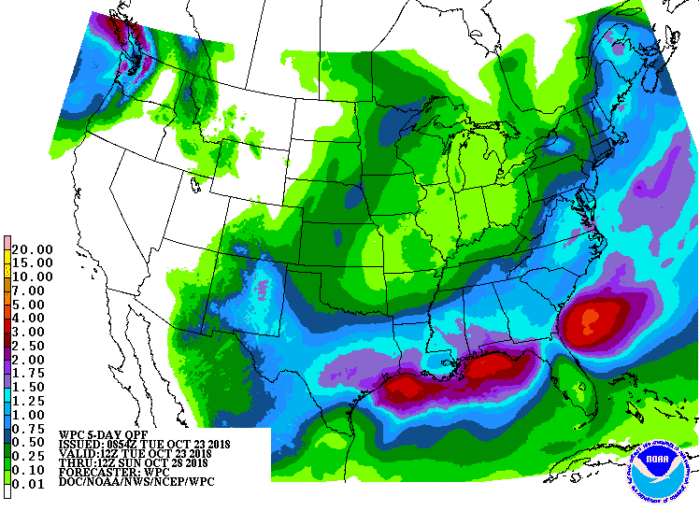 A little closer to home, we're monitoring a potential Nor'easter this weekend. Stay tuned!