Willa Moves Towards Mexico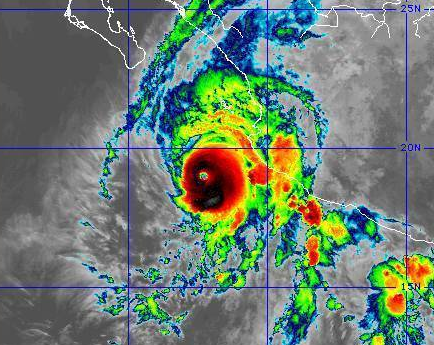 Hurricane Willa, a category 4 storm with winds of 155 mph, continues to move towards Mexico's west coast. A Hurricane Warning is in effect from San Blas to Mazatlan. Popular vacation destination, Puerto Vallarta, remains in a Tropical Storm Warning.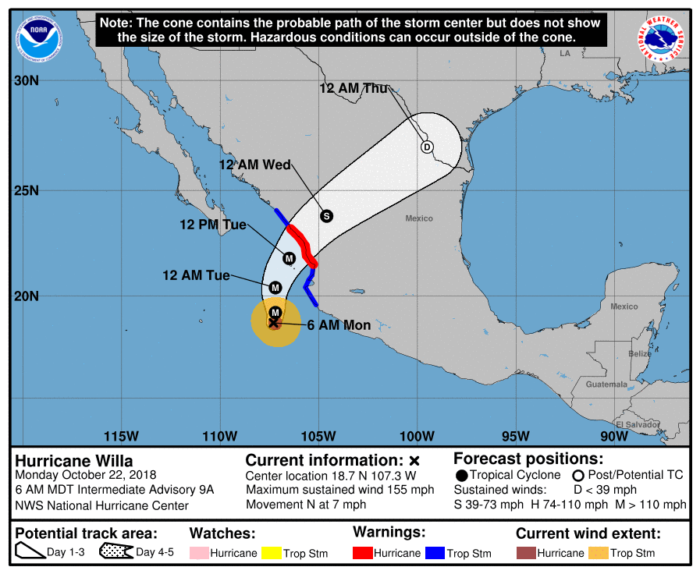 Storm surge is a primary concern for communities along the Coast. The dangerous surge will also be accompanied by large waves that will start to impact the areas in a hurricane warning sometime late Tuesday.
Heavy rain is also expected with most areas picking up between 6 and 12 inches of rain. Some spots could get nearly 18″. Deadly flash flooding and mudslides are anticipated.
Tropical storm force winds will begin in the hurricane warning by Tuesday morning. Hurricane force winds will arrive Tuesday afternoon. Willa is expected to make landfall some time Tuesday night.
Willa is the 10th storm to reach major hurricane status (category 3+) in the Pacific this year.