Hurricane Michael Continues to Strengthen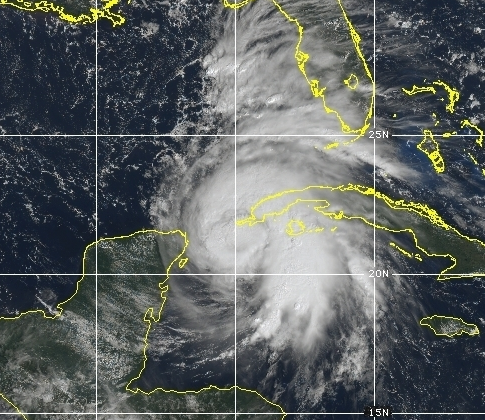 Hurricane Michael is a category 1 storm with maximum sustained winds of 75 mph. The hurricane is currently sitting near the western tip of Cuba. Heavy rain and strong winds are impacting the island.
Michael will continue to gain strength in the coming days as it moves over the Gulf of Mexico toward the Florida panhandle. The National Hurricane Center is forecasting Michael to be a major hurricane at landfall sometime Wednesday, so a hurricane watch has already been issued from the Alabama-Florida border to Suwanee River, FL.'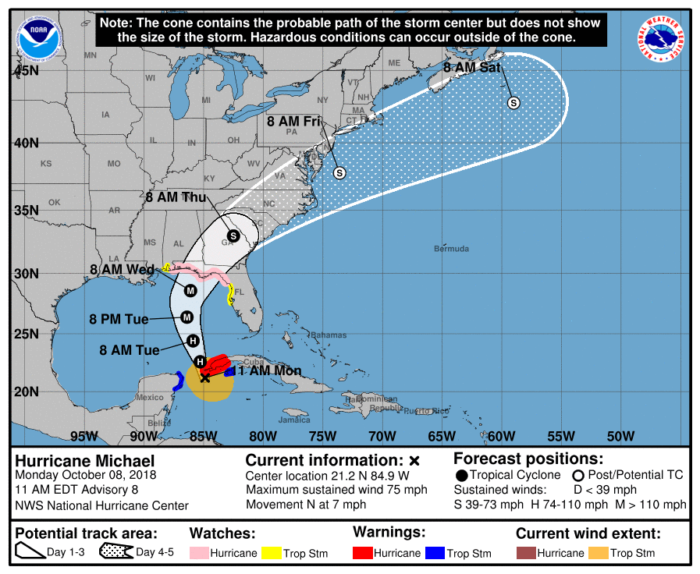 Life-threatening storm surge, flash flooding, strong winds and tornadoes will be all be possible as Michael approaches the Gulf Coast.
If you live in or near the aforementioned areas, keep a close eye on the forecast and heed any local evacuation orders.
Follow us on Twitter for updates.