Great Lakes Tornado Threat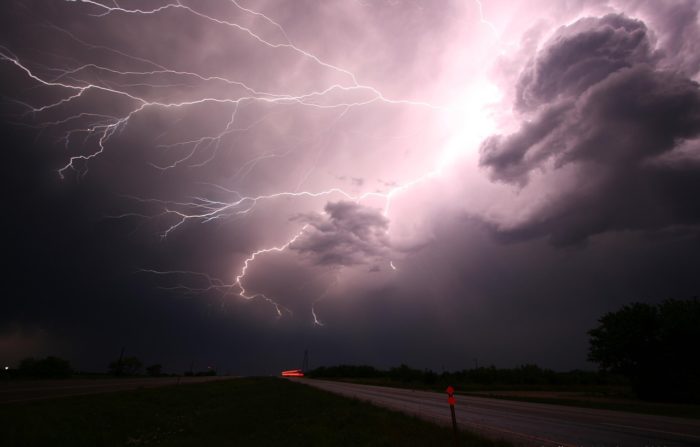 A wild day of weather is expected across parts of the Upper Midwest and Great Lakes region. Temperatures in the 80s and dew points in the upper 60s will contribute to the risk of severe weather later today. A strong front will slide through tonight, sending temperatures crashing into the 30s and 40s.
There is an Enhanced Risk in place across parts of northern Wisconsin into the U.P. of Michigan and northern Michigan. This includes Green Bay, Appleton, Wausau, and Stevens Point in Wisconsin.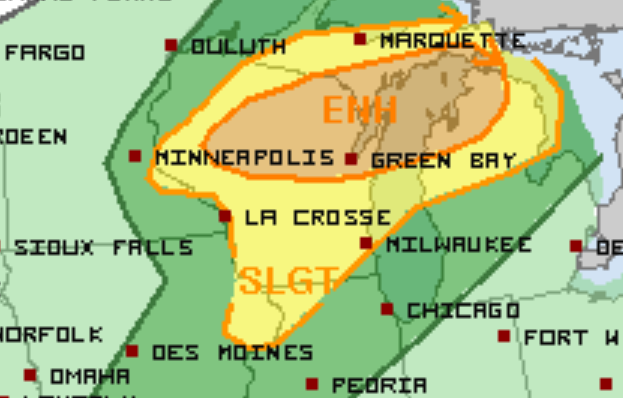 Damaging winds and tornadoes will be of greatest concern today. There is a 10% hatched tornado risk area that includes Wausau, Stevens Point, Marshfield, Weston, and Chippewa Falls in Wisconsin.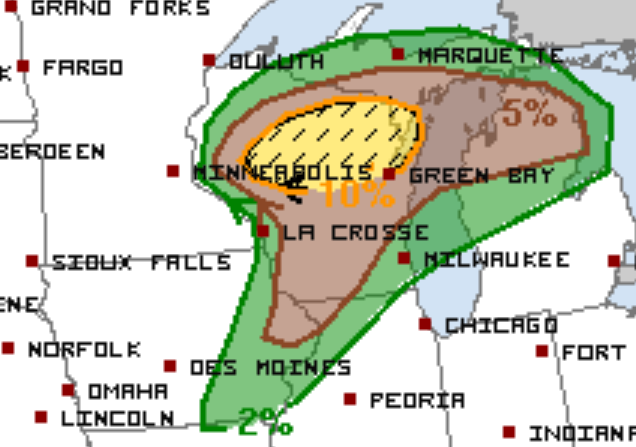 This is rather late in the season for severe weather in these areas, so it is very important to pay close attention to the weather today. Have a way to receive warnings!
Follow us on Twitter for updates.