Hurricane Florence Makes Landfall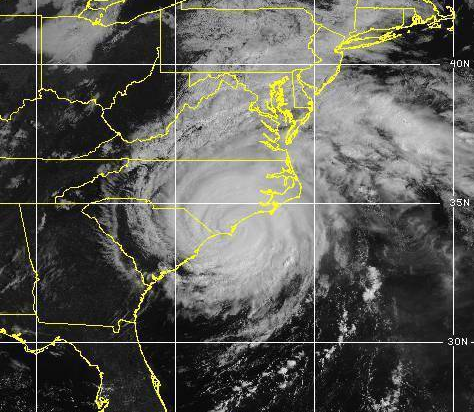 Hurricane Florence made landfall this morning near Wrightsville Beach, NC as a Category 1 storm. Wind gusts near 100 mph were reported as the eyewall moved over land.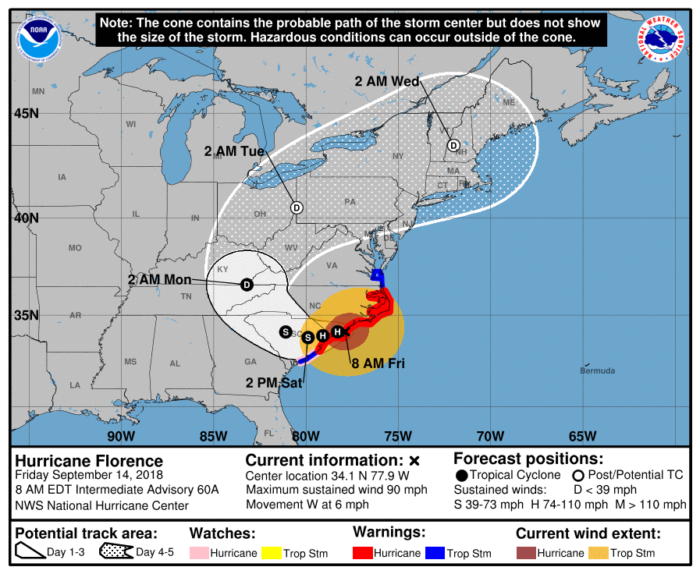 The storm will continue to slowly meander to the W/SW over the coming hours. Life-threatening flooding is possible as Florence continues to drop potentially recording breaking rainfall. Some locations could pick up nearly 40″ of rain in the next several days.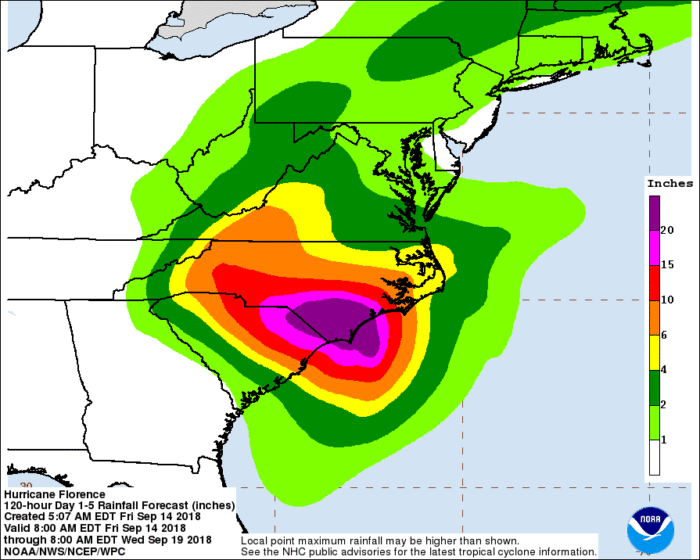 Although Florence has made landfall and weakened slightly in terms of wind speed, the danger is not over. Surge and flooding will continue to pose threats today.
Follow us on Twitter for updates.
Watch conditions along the Carolina coast LIVE here.