North Dakota Moderate Risk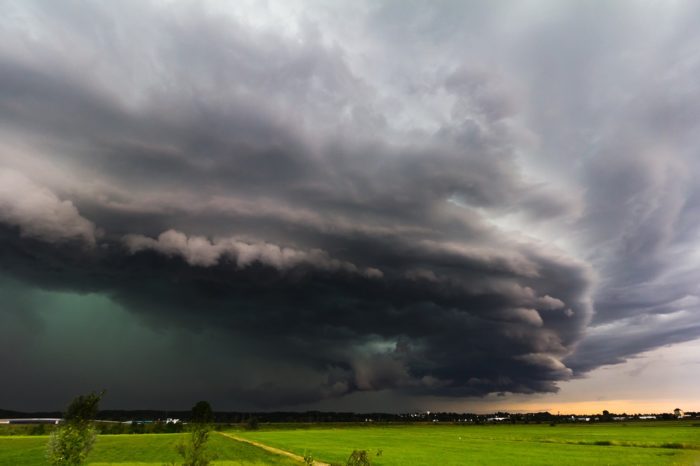 The SPC has upgraded parts of North Dakota to a MODERATE risk for severe weather this afternoon and evening. Locations included in this area include Bismarck, Mandan, Dickinson and Jamestown.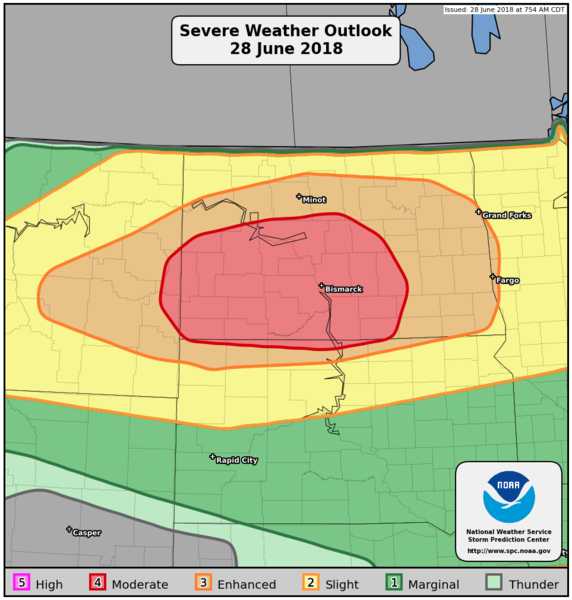 Thunderstorms will be capable of producing the following:
Widespread damaging winds, some gusts close to hurricane force
Scattered large hail, some baseball size
A few tornadoes
There is a high risk that this could be a significant severe weather event. It is imperative that you pay close attention to all weather alerts if you live in or near the Moderate risk area.
Follow us on Twitter for updates.