Enhanced Risk from Ohio to Virginia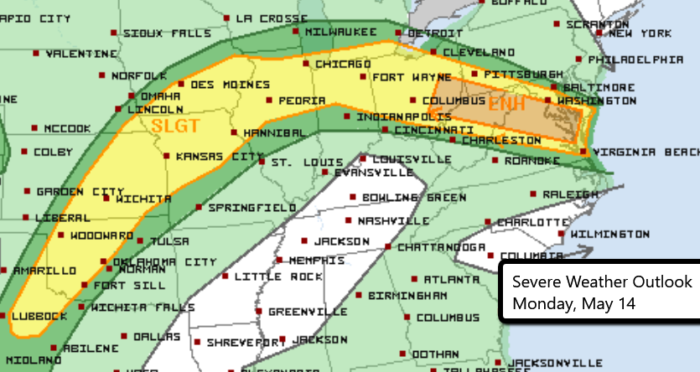 The week will start on an unsettled note from parts of Ohio to Virginia. An Enhanced Risk for severe weather is in place for locations including Alexandria and Annandale, VA.
Storms that develop this afternoon and evening have the potential to produce large hail, damaging wind gusts, and even a few tornadoes.
A Slight Risk for severe weather arcs from north Texas through the southern Great Lakes and into Virginia.
Follow us on Twitter for updates and check out our website for LIVE storm chasers!