Tropical Storm Cindy brings Flooding Concerns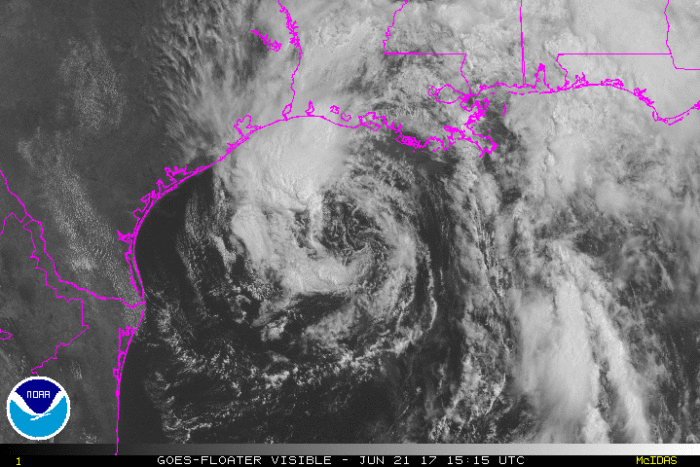 As of 10 AM CT on Wednesday morning, Tropical Storm Cindy was located approximately 170 miles south southwest of Morgan City, LA. Maximum sustained winds were around 50 mph with higher gusts.
The Tropical Storm Warning previously in effect for the greater New Orleans metropolitan area has been cancelled. A Tropical Storm Warning does remain in effect from San Luis Pass, TX to the mouth of the Mississippi River. The center of Cindy is expected to reach the coast of southwest Louisiana and southeast Texas later tonight.
Hazards
The main concern with Cindy continues to be the threat for very heavy rainfall and flooding. Total rainfall is expected to be between 6 and 9 inches with some isolated 12″ amounts possible. Southeast Louisiana, southern Mississippi and Alabama, and parts of the Florida panhandle have the greatest potential of seeing rainfall amounts nearing one foot by late Thursday.
Winds of 50 mph with higher gusts are also possible. Storm surge will be between 1 and 3 feet. A few isolated tornadoes are also a risk today from parts of Louisiana to Florida. There is a Tornado Watch in place until 7 PM CT.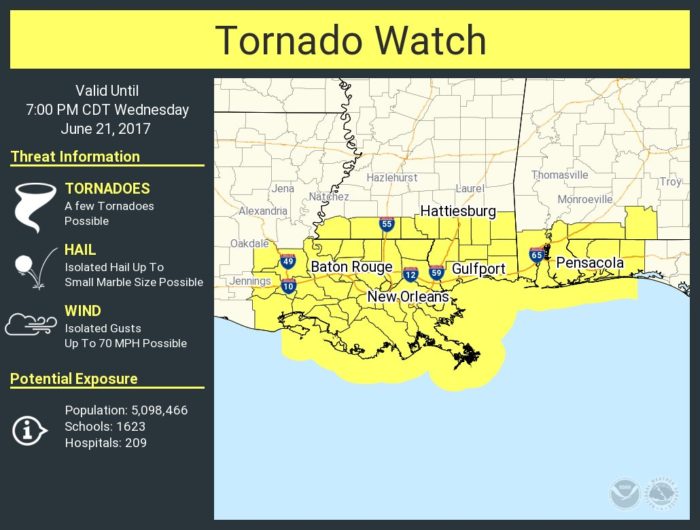 Follow us on Twitter for updates.
Watch live chaser streams here!