Severe Threat for the Northeast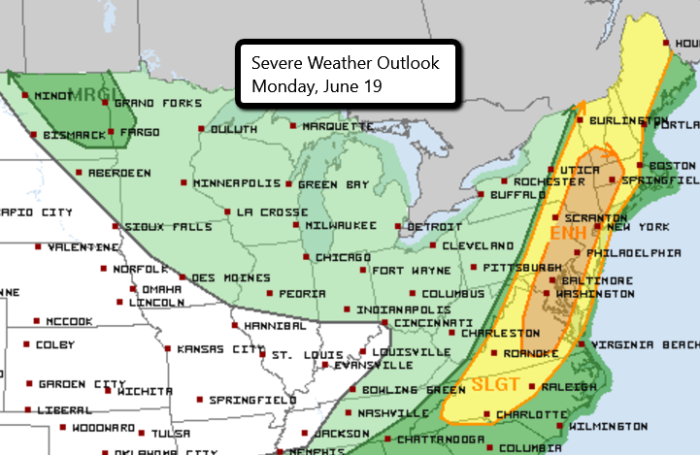 There is an Enhanced Risk for severe weather today for parts of the Northeast including New York City, Philly, D.C., and Baltimore. This risk area stretches from parts of southern Vermont and New Hampshire into eastern Virginia.
Storms will begin to develop this afternoon and continue into the evening hours. While damaging wind gusts and large hail are the primary threats, an isolated tornado is also possible.
Follow us on Twitter for updates.
Watch chaser live streams here!