Kansas and Oklahoma Enhanced Risk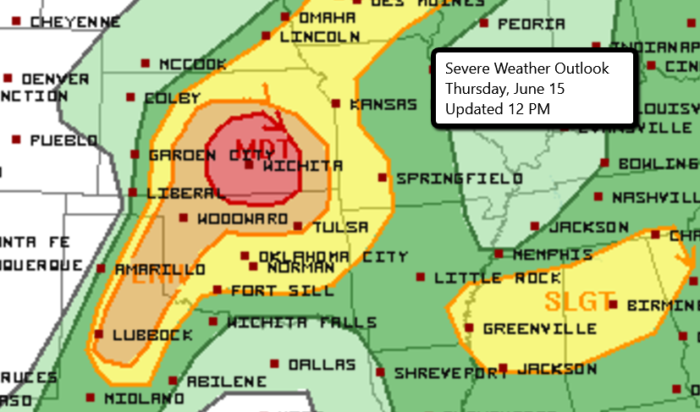 UPDATE 12 PM —
The Enhanced Risk in south central Kansas has been upgraded to a Moderate Risk. Cities included are Wichita, Salina, Hutchinson, and Emporia. Widespread severe and "potentially destructive" winds will be possible this afternoon and evening.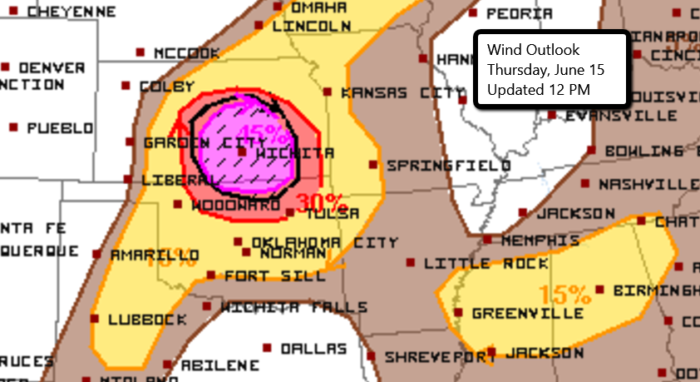 Previous —
There is an Enhanced Risk for severe weather today in parts of Kansas and Oklahoma. This includes Wichita, Salina, and Hutchinson in Kansas and Enid and Bartlesville in Oklahoma.
Storms will be begin to develop later this afternoon and continue into this evening. The primary threats with these storms will be large hail and damaging wind gusts. These individual cells are expected to merge and form an MCS during the evening where the primary concern will shift to damaging winds. The SPC states that the wind could be 'significant'.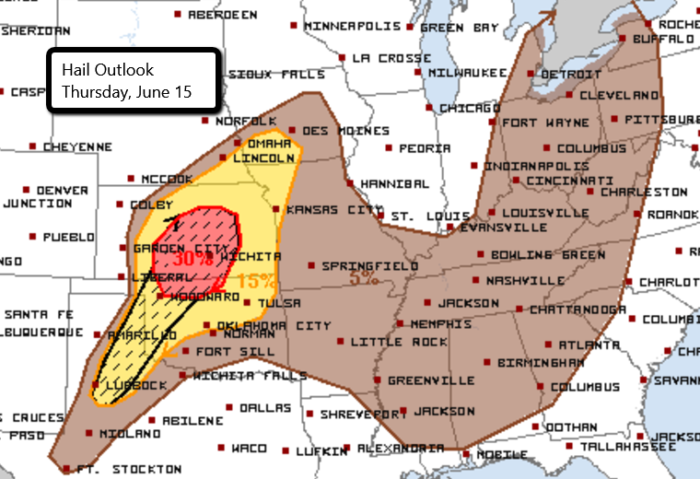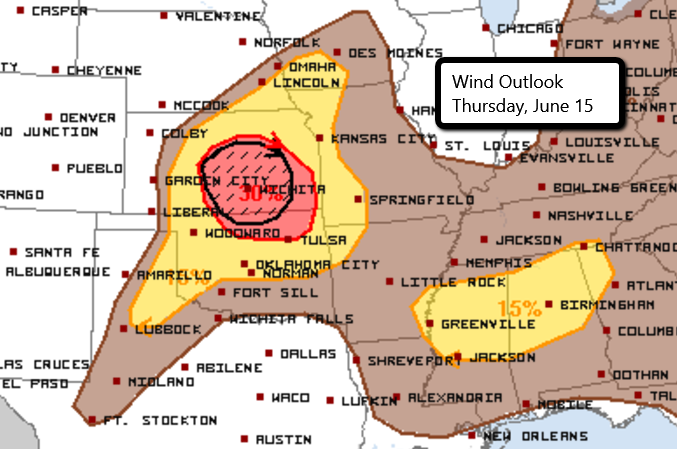 Because these storms are expected to continue after dark with the potential for very strong winds, it is important that you have a way to receive severe weather alerts even after you have gone to bed!
Follow us on Twitter for updates as storms begin to develop.
Watch chaser live streams here.