Tropical Storm Colin Forecasted Landfall in Florida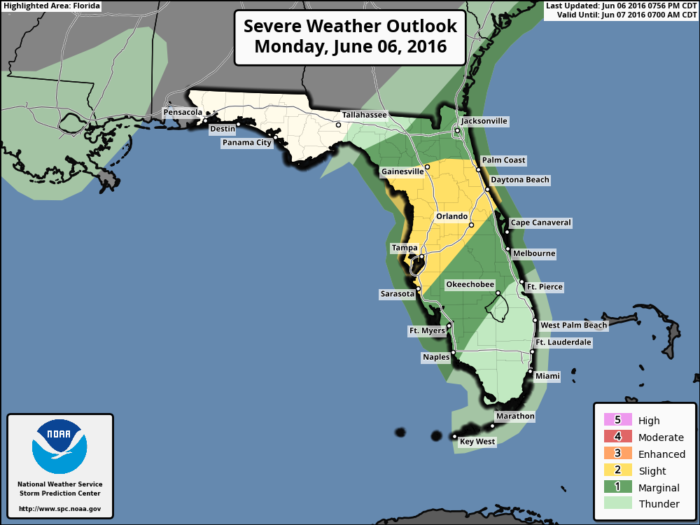 Tropical Storm Colin will be making landfall in the next couple of hours (early Tuesday morning, June 7th) in Florida's big bend area. The storm has looked rather ragged all day, with the center tough to find even on the visible satellite before sunset.
The strongest winds and heaviest rains are well displaced from the center, so landfall with this storm has little significance when compared to a much stronger, better organized storm. The biggest worry over the next 24 hours is the potential for flooding rains, with isolated amounts approaching 10″.
Both storm surge and freshwater flooding has been reported along Florida's west coast. (pics from Mayor of Tampa with roads closed due to flooding)
Isolated tornadoes are also possible through overnight in the high wind shear environment around Colin. Brief, fast moving touchdowns could occur in the squalls over the next several hours.
Reports on Twitter